Service Times
We offer ministries for the entire family from infants to seniors.
Sunday
9:15am – Sunday School
10:30am – Worship Service
– Children's Church
Wednesday
7:00pm – Evening Service
– Girls/Boys Ministries
Friday
7:00pm – Spanish Evening Service
Saturday
7:00pm – Prayer & Encounter
__________________________________
Our Mission
Our pri
mary purpose as the body of Christ is to seek and save those that are lost.
Our mission is to:
Reach in Love
We look for ways to connect with our community with the love of Christ
Teach the Truth
Once entered into the church, we provide multiple avenues to engage, discover, and plant the Word of God.
Send in Power
We encourage our church members to "go into all the world" with the power of the Holy Spirit by providing outreach opportunities.
Our Worship
Our worship services are about seeking the Lord in Spirit and Truth.
With a variety of music styles that range from hymns to contemporary
favorites, you are sure to find comfort in His presence.
Express Your Worship In Freedom:
Lifted Hands
Clap
Dance
Sing out
Directions
Calvary Assembly of God
711 N. Thacker Avenue
Kissimmee, FL 34741
407.847.5673
Email:
What We Believe
We follow the doctrinal beliefs of the
Assemblies of God denomination.
Our Leadership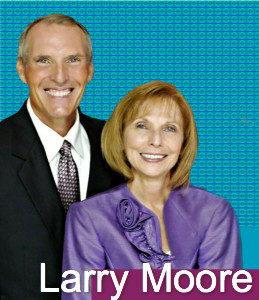 SENIOR PASTOR
Larry Moore and his wife Patty have been dedicated to pastoral ministry for over 35 years. He has faithfully served as Senior Pastor of Calvary Assembly since 2000 and for the past
18 years has sought to reach others with the