Service Times
We offer ministries for the entire family from infants to seniors.
Sunday
9:15am – Sunday School
10:30am – Worship Service
– Children's Church
Wednesday
7:00pm – Evening Service
– Girls/Boys Ministries
– Crossfire Youth Service
Friday
7:00pm – Spanish Evening Service
Saturday
7:00pm – Prayer & Encounter
__________________________________
Our Story
Founded in 1916, Calvary Assembly of God has a rich, Pentecostal heritage that began shortly after the Azusa Street Revival in 1906. Early church goers met in a small tent at the edge of town that has developed into the vibrant and multi-cultural church family that we have today.
Calvary Assembly of God has been serving the community of
Osceola County for the last 90 years.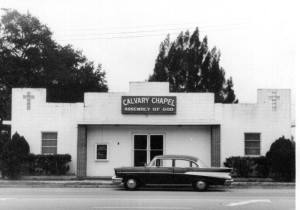 The church first met in a tent on McLarrin Street. Successful tent meetings led to the construction of a new church on the McLarrin Street property. The church outgrew this location and was relocated at 400 Church Street.
Again the church outgrew its home and property on Thacker Avenue was purchased for the present structure. Calvary has been located on711 N. Thacker Avenue, Kissimmee, Florida for 46 years now and we continue to grow. More recently, in May 2012, the church completed construction on a Children and Youth Facility to meet the needs of our thriving ministries. Beginning in January 2015 the church began expansion and renovation of the sanctuary, foyer area and restrooms.
Our mission has always been to Reach others with the love of Christ, Teach the full truth of scripture, and then Send them in the power of the Holy Spirit. We hope that you will come and experience the wonder that is found in a relationship with the Lord.
Directions
Calvary Assembly of God
711 N. Thacker Avenue
Kissimmee, FL 34741
407.847.5673
Email:
What We Believe
We follow the doctrinal beliefs of the
Assemblies of God denomination.
Our Leadership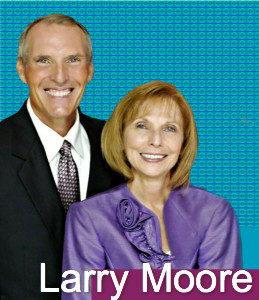 SENIOR PASTOR
Larry Moore and his wife Patty have been dedicated to pastoral ministry for over 35 years. He has faithfully served as Senior Pastor of Calvary Assembly since 2000 and for the past
16 years has sought to reach others with the